Global Fat Bike Day 2016!
The Northern Michigan Mountain Bike Association-Cadillac Pathway Committee along with McLain Cycle & Fitness will be hosting Global Fat Bike Day.
Global Fat Bike Day was developed five years ago as a grass roots-worldwide–fat bike holiday. On December 3rd, people from all over the globe, will get out for a ride on their fat-bikes.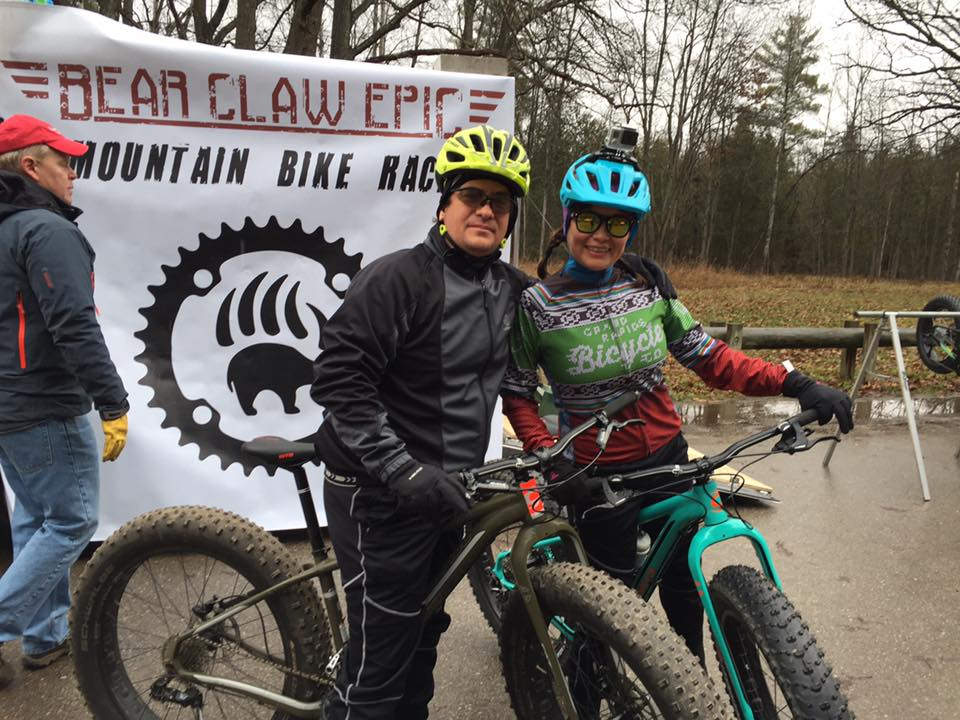 McLain Cycle & Fitness will be providing fat bike demo's for use on the day of the event. So bring your own fat bike or demo one to go out and explore the Cadillac Pathway. Also come out to hear about the exciting new changes that will be happening at the Cadillac Pathway for this winter season 2016-2017.
New equipment has been purchased for grooming the Cadillac Pathway. We will have it on display for you to see. Refreshments, snacks and a bonfire will be provided.
This is a free event however we will be taking donations to support the groomed trails for this upcoming winter. All donations will be 100% tax deductible.
Remember the Recreational Passport is required to park at the trailhead.
UPDATE:
WOW!! What a great turn out we had for Global Fat Bike Day today at the Cadillac Pathway! Thank you McLain Cycle & Fitness for providing demos for all ages and providing the yummy donuts, coffee and hot chocolate. Also thank you to NMMBA-Cadillac Pathway committee for helping bring this event to Cadillac.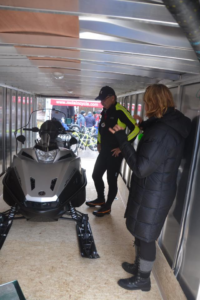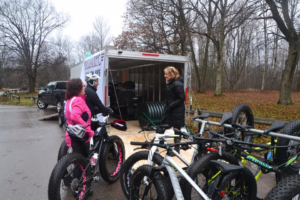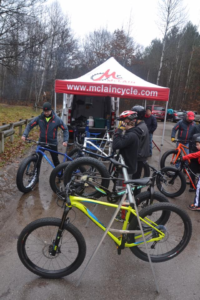 The committee was able to proudly display all the new equipment purchased for the Cadillac Pathway XC ski trail and the NEW Cadillac Pathway Winter Sports Trail. Purchased from the profits of the Bear Claw Epic Mountain Bike Race AND our local Rotary Club!